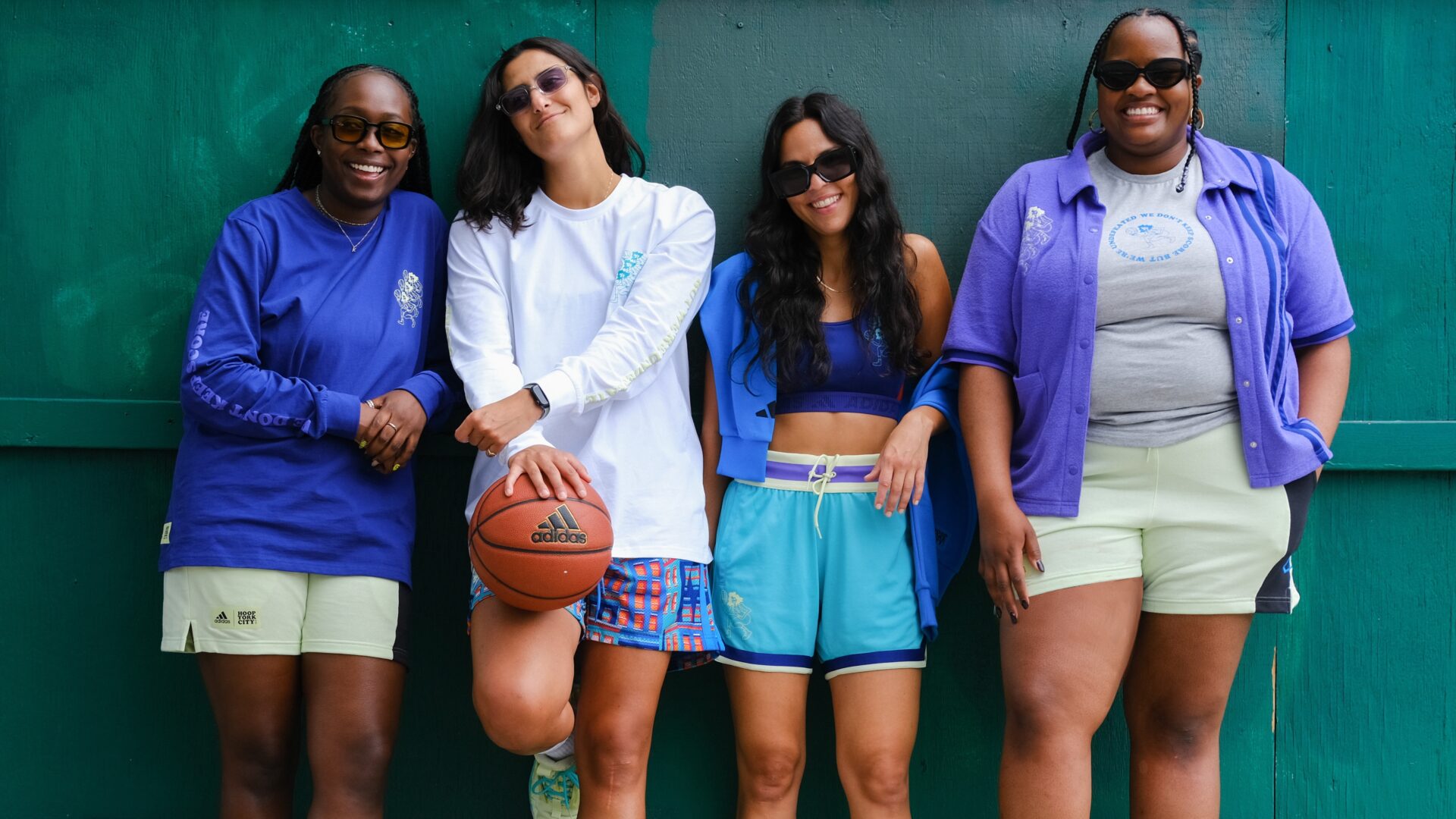 adidas Basketball Debuts Fresh Collaboration With Hoop York City
The collection features two new adidas Exhibit B colorways for a fresh summer palette.
What better way to celebrate the summer than with some bright colors, fresh kicks, and shooting some hoops? Now, thanks to a certain sportswear brand, you can have all three. Adidas Basketball and Hoop York City have joined forces to bring a collection inspired by both the game and the city that never sleeps. Marking the first of many collaborations, this debut collection is the start of a long-term partnership between the two and even features two new adidas Exhibit B colorways – Active Purple and Almost Lime.
"This collaboration was my opportunity to put women at the forefront of the game and celebrate their multidimensionality; that's the foundation of Hoop York City as a collective and as a brand," Hoop York City founder Alex Taylor told Girls United. "Women are dynamic, so I wanted to create casual, versatile pieces bridging the gap between performance and lifestyle, that moved with them comfortably on and off-court."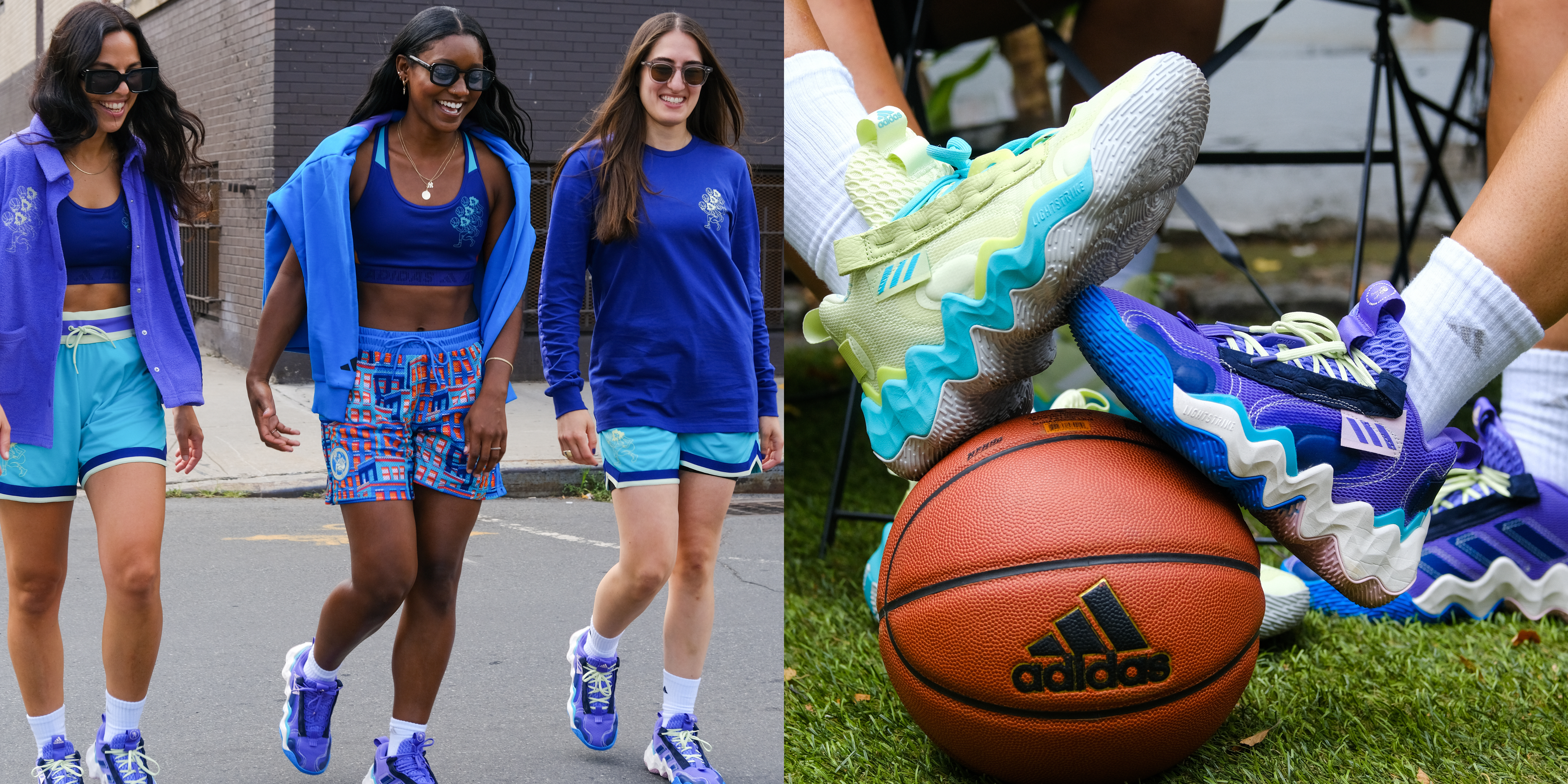 Hoop York City is a women's basketball community founded in 2018, with a mission to close the gender pay gap by creating more opportunities for women in NYC to hoop, connect, and community-build. For Taylor, representation when it comes to the rock is more than just a buzzword or something you see on social media. She takes her platform very seriously and knows that seeing women in basketball from rookie Rhyne Howard to legends like Sue Bird and Dawn Staley is an important part of the growth of our girls today.
"For young Black women to see people that look like them in the basketball space at any level is a win. Whether it's WNBA players, sideline reporters, coaches, or even camp counselors, it's valuable for these girls to see what's possible. Young women of color should see and believe in what they want for themselves and to be relentless in their pursuit of it," Taylor added.
"I want young Black women who see me and don't believe they can accomplish what I have to know that I didn't create Hoop York City under any extraordinary circumstances; I built what I have from the ground up and they can too as long as they remain passionate and resilient. Every day I remember that Hoop York City is bigger than me and I am not only advocating for myself, but I'm advocating for young women like me who are still finding their voice."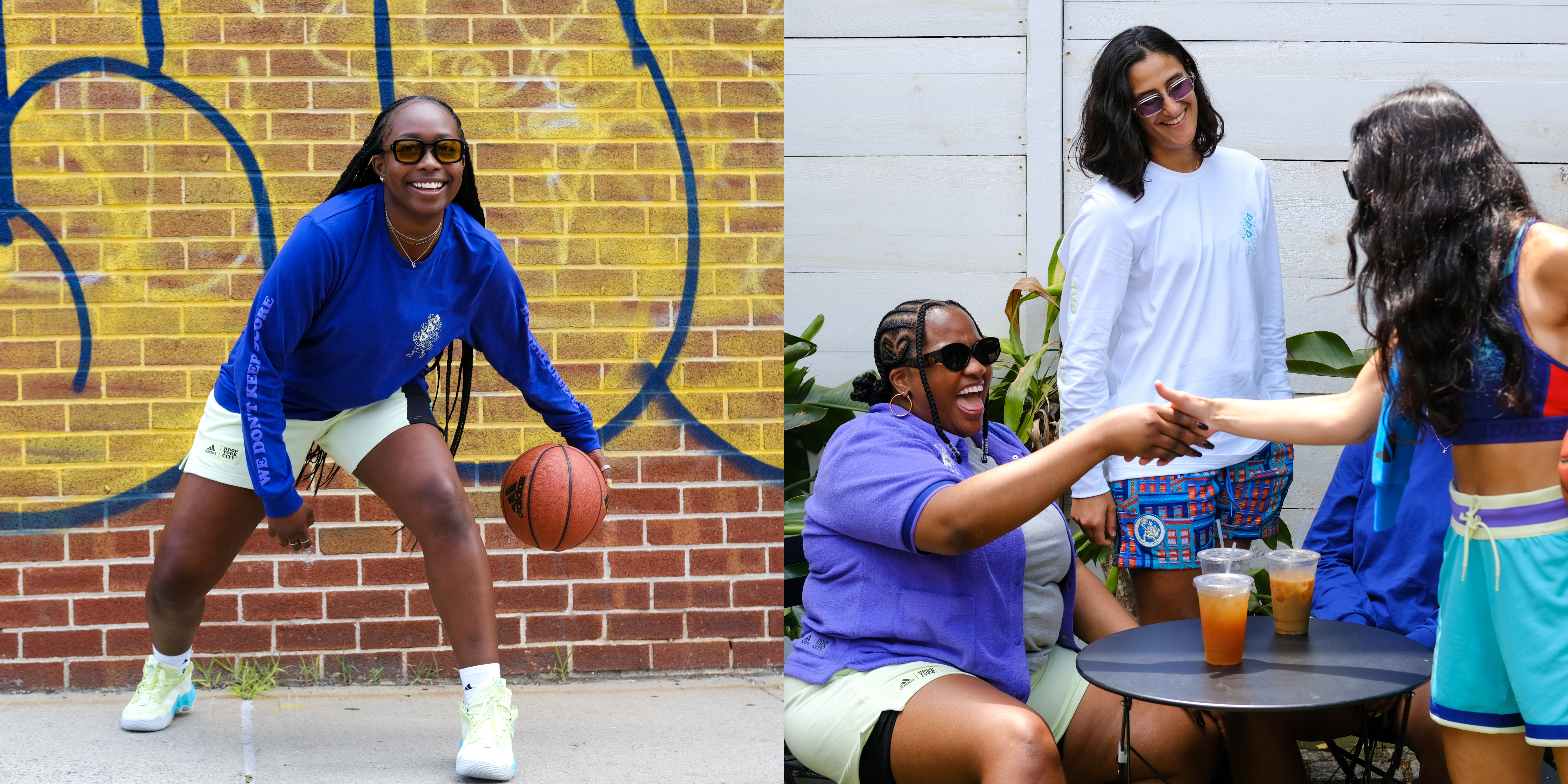 Taylor described her collaboration creative process with the Adidas team as "exciting and enlightening," especially because of the open floor they gave her to express her vision and ideas to "such a talented team," which she said is "rare for a company as big as adidas."
"I'm not a person who wants anything to be decided for me and they respected that from the beginning. Our entire design process for this collection was executed remotely and began the same month that the pandemic began to sweep the [United States] in 2020, but I was still able to touch material swatches and try on every piece before anything went to production," she continued.
While it's like choosing a favorite child out of an entire family, Taylor was able to share a few of her personal favorite pieces with Girls United from the collection including the building scape mesh shorts. "They're inspired by the lively city blocks of New York and feature artwork by my partner, a very talented New York artist and illustrator named John Dessereau. They're a crowd favorite, so I'm excited to bring them back next season in a brand new colorway!"
Shop the collection on adidas.com.
Photo Credit: Courtesy of adidas Basketball