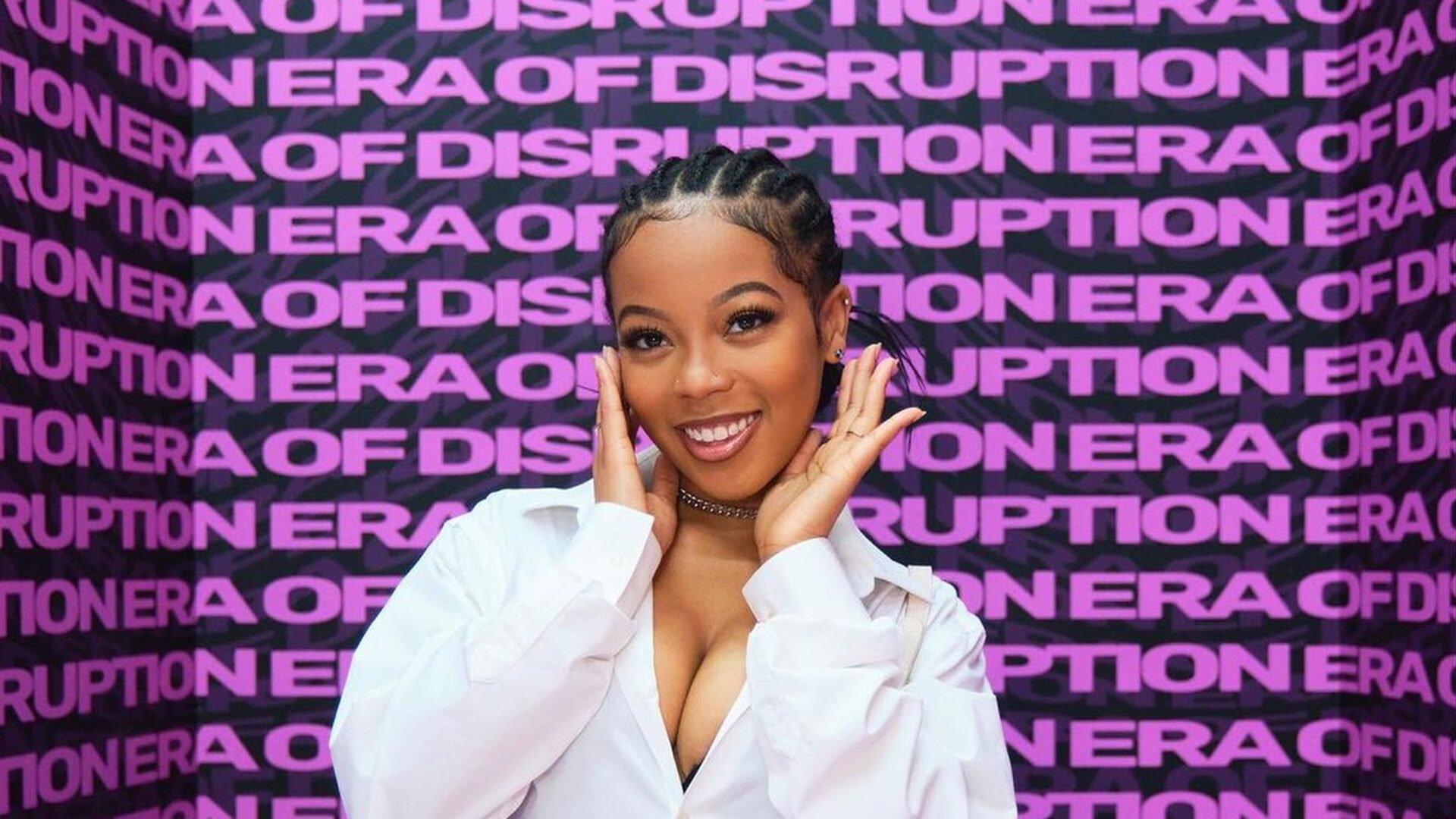 These Are The 10 Creatives To Follow From The GU Disruptor Summit 
The creators are taking charge of their online presence while creating space for others to join.
The GU Disruptor Summit was filled with a room of disruptors. From joining onstage as a panelist to being in the audience engaging with the different activities, movers and shakers were present in the building.
On stage, there was media personality Pretty Vee, Grammy-winning singer/songwriter Muni Long and rapper Bia for a live tap recording of the If Not For My Girls series.
Fashion designers and stylists Aleali May, Torianna Breaux and Nani Edwards graced the stage at one point. Even socialites and business partners Jordyn and Jodie Woods joined upfront for an insightful conversation where the crowd erupted in praise at GU Summit.
Amongst the sea of disruptors were endless creators who influence their communities online and in real life. GU Summit attendees captured content, snapped their photos and vlogged for the outside world to see a space created by and for the community.
See below the different creators at this year's GU Summit who take their "Era Of Disruption" to a new level.
The "IT GIRL" emerging pop star was dressed in her #aliyahcore signature look that her 2.8 million TikTok followers cannot get enough of. After taking pictures with supporters and engaging with the activations, the digital creator graced the Summit stage to perform her debut single to a crowd of energetic fans.
Fitness creator Cleopatra Lee is known for providing resources for women on their health and wellness journey. Lee offers motivational content, nutritional suggestions and exercise tutorials across her social platforms. She also founded the activewear brand, Cleopatra's Army.
DeAnthony Hill is a model, fashion influencer and creator. Hill has made headway in the fashion and beauty industry with his wide range of partnerships with Savage X Fenty, Vichy Laboratories, Care/Of and others. 
Fashion designer Shontay RacQuel specializes in the glitz and glam of her designs. Her one-of-a-kind creations led to her collaborating and launching a show-stopping collection with the fashion company SHEIN.
Gabby Beckford is Gen Z's travel enthusiast who has traveled to dozens of countries and wants her followers to explore just as much as she does. She is the creator of "Packs Light," a digital platform that shares her traveling experiences and gives tips for solo travelers, informs about funded opportunities and provides the ins and outs of going on international destinations.
Denise Hewitt left the GU Summit audience inspired after sharing her dynamic journey as a creative. Her photography portfolio is impressive, with Simone Biles and Sha'Carri Richardson as past subjects. While still a senior in college, Hewitt gets the best of both worlds as a student, strategist and digital creator all wrapped into one.
Content creator Brooklynne Hart does not limit herself to a single role by wearing many hats. She hosts her series "Hart 2 Hart With Brooklyn," where she has spoken with notable socialites like Zonnique Harris, Angela "Blac Chyna" White, Tabitha Brown and more. She is also a journalist based in Atlanta.
YouTubers Topic Twins give subscribers a glimpse into their daily lives with their vlogs. What started off as a channel for two sisters turned into a page for three. They upload weekly showcasing what they have been up to throughout the week.
Sharinda Williams is the designated travel expert for Black women seeking to explore the world in style. Williams has visited Costa Rica, Cuba, Morocco, Spain, Italy and other international lands. She utilizes her TikTok and Instagram to share her traveling experiences and provide information that ensures those travel plans make it out of the group chat.
Marley Dias left a packed crowd of GU Disruptors in awe as a panelist. As the founder of the #1000BlackGirlBooks campaign and author of "Marley Dias Gets It Done: And So Can You," the multi-purpose-driven changemaker is a force in the digital creator space. She is the youngest member of the Forbes 30 under 30 list, a renowned speaker, multiple award-winning recipient and holds a plethora of other notable achievements.