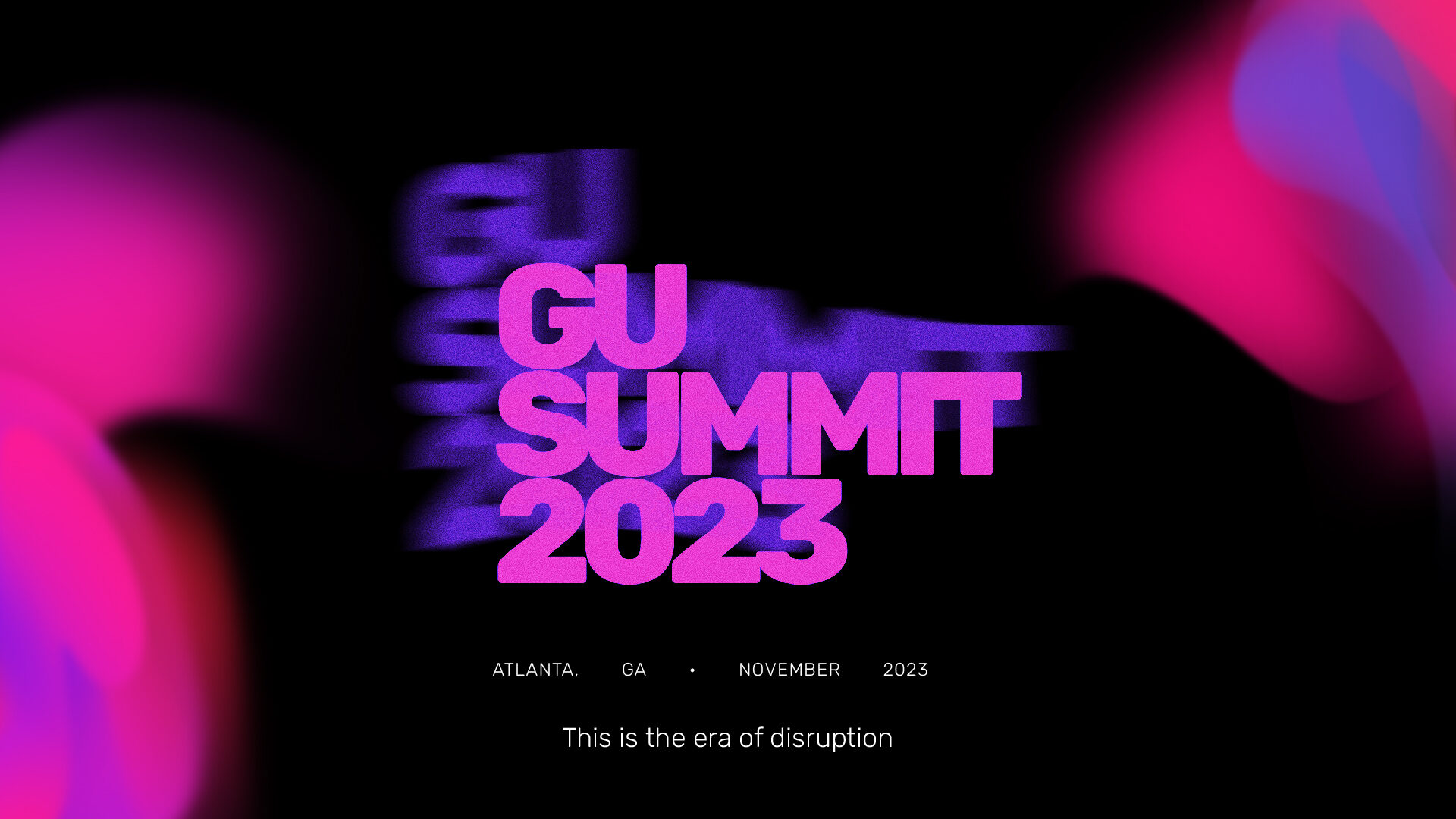 Here's A Sneak Peek At What You'll Do At GU Summit
Get ready to disrupt and become the main character
The countdown to the 2023 GU Summit has officially started. As we prepare for the Era Of Disruption, we're spotlighting the Zillennials who aren't afraid to break the glass ceiling. The next generation continues to show their fearlessness in going against societal standards.
If you're looking for a space to garner a community of mentors, friends and creatives, come to PC&E Atlanta. On November 11, 2023, attendees can expect to embark on a journey that will empower them through interactive workshops, raw conversations and nontraditional spaces.
Through this new era of GU, we're all about action toward making waves and changes in society. With politics, social media, relationships, and wellness at the forefront of our conversations, we're bringing the same energy to Atlanta.
Here's an inside scoop for the Era Of Disruption at the 2023 GU Summit.
Read 'GU Summit 2023 Welcomes You To The Era Of Disruption'
Partner In Prime Is Back For Round Two
After making its debut at GU Creator's House, Partner In Prime is back to discuss besties in business together. For adult friendships, having people in your corner who want to see you thrive in your business and personal life is important. We are sitting with entrepreneurs and besties on how they get money together and take their friendship and bank accounts to new heights.
Learn How To Active Your Main Character Energy
For this Era Of Disruption, we're leveling up and channeling that main character energy at GU Summit. Whether you're the next big stylist or master creative, we're here to boost your confidence in the digital space. Panelists will highlight how they maintain their creative pursuits and ways to stay true to their brand on social media.
Being An Individual In The Era Of Social Media Trends
The social media era opened a new career path where people make an income through content creation. For GU Summit 2023, we're speaking with notable influencers across each platform to discuss their recipe for individuality. They will touch on mental health, challenges, brand partnerships, and advice on growing content without compromising yourself.
Intimate Mentorship Workshops For Attendees
According to the World Economic Forum, by 2025, 27 percent of the workforce will be Gen Z. To prepare the next generation, GU Summit is making room for one-on-one mentorship workshops with some of the top professionals in the industry. Through media, brick-and-mortar, medicine and entertainment, attendees have a variety of mentors to speak to.
Read 'How Marsai Martin Turned Her Passion To Profit'
About Kenyatta: Clark Atlanta University and Medill School alumna Kenyatta Victoria is the Girls United writer covering everything from news, pop culture, lifestyle, and investigative stories. When not reporting, she's diving deep into her curated playlists or binging her favorite comfort shows.