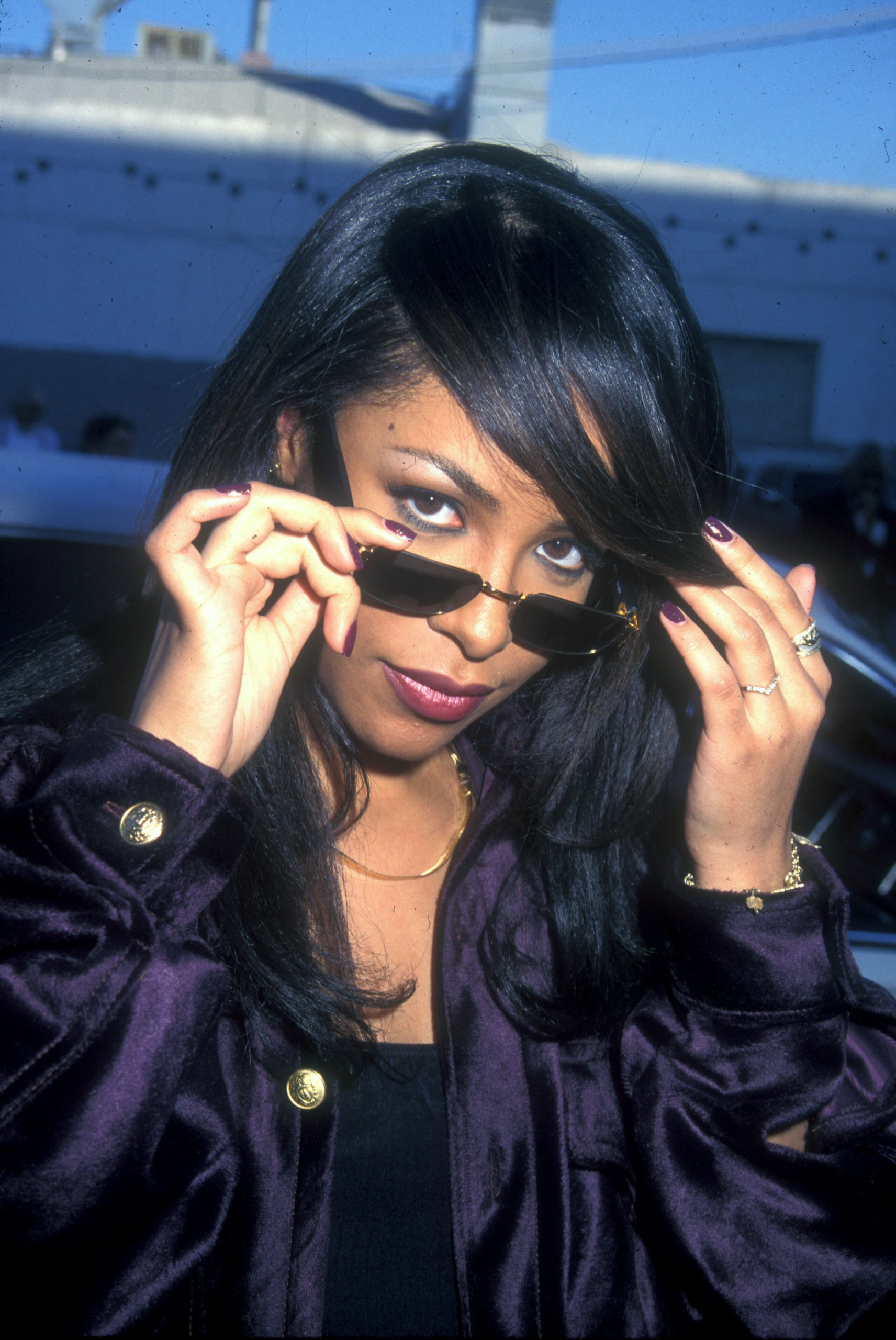 Inside Aaliyah's Beauty Legacy
The late singer would've turned 41 today.
Aaliyah, the late innovative singer, dancer, and actress, always had the flyest makeup and hair.
The styles were futuristic in multiple ways–her ombre hair was a hit over a decade before the style would become a must-have summer lewk. Her perfectly arched brows, courtesy of Eric Ferrell, are still talked about today.
For years, fans urged the makeup brand MAC to grant the singer a posthumous palette, so her beats could be better duplicated. In 2017, the brand granted our wish and gave us access to the dreamy, 90's glam look Aaliyah was famous for.
"She was never afraid," Ferrell told C. C. Sheffield during an impromptu interview. "She would take my ideas and run with them, [or] add to it. It was like this synergy we had creatively."
The two met when Aaliyah was only 15 on the day of a photo shoot for her debut album. She fell in love with a brown lipstick by MAC called "Paramount," a staple shade in the 90s lipstick archive that was also adored by Jennifer Aniston during the shooting of Friends.
Ferrell also handled Aaliyah's hair sometimes, along with Tre Major and Eric Foreman. Foreman, along with six other people, died on the flight that also claimed Aaliyah's life in 2001. Together, they gave the singer the glossy, bone straight tresses, swooped bang, mini-ponytails, and wavy locks that we remember her for. Ferrell even gave Sophisticate's Black Hair Magazine the details on exactly how Aaliyah's hair came together.
"Her ombre hair was a hit over a decade before the style would become a must-have summer lewk."
"Prior to blow-drying, a leave in conditioner is applied on the ends of Aaliyah's tresses. Once dry, hair is pressed and flat-ironed. After misting with a light oil, ends are beveled smooth," he told the magazine.
Ferrell was responsible for Aaliyah's makeup in her music videos, including "We Need A Resolution" and "Try Again," where she sported a smokey cat-eye style, directly inspired by that MAC collection.
Nzingha Gumbs, a former beauty editor for Vibe Magazine and Lil' Kim's former makeup artist, worked with Aaliyah for her cameo in Lil' Kim's "Crush On You" video.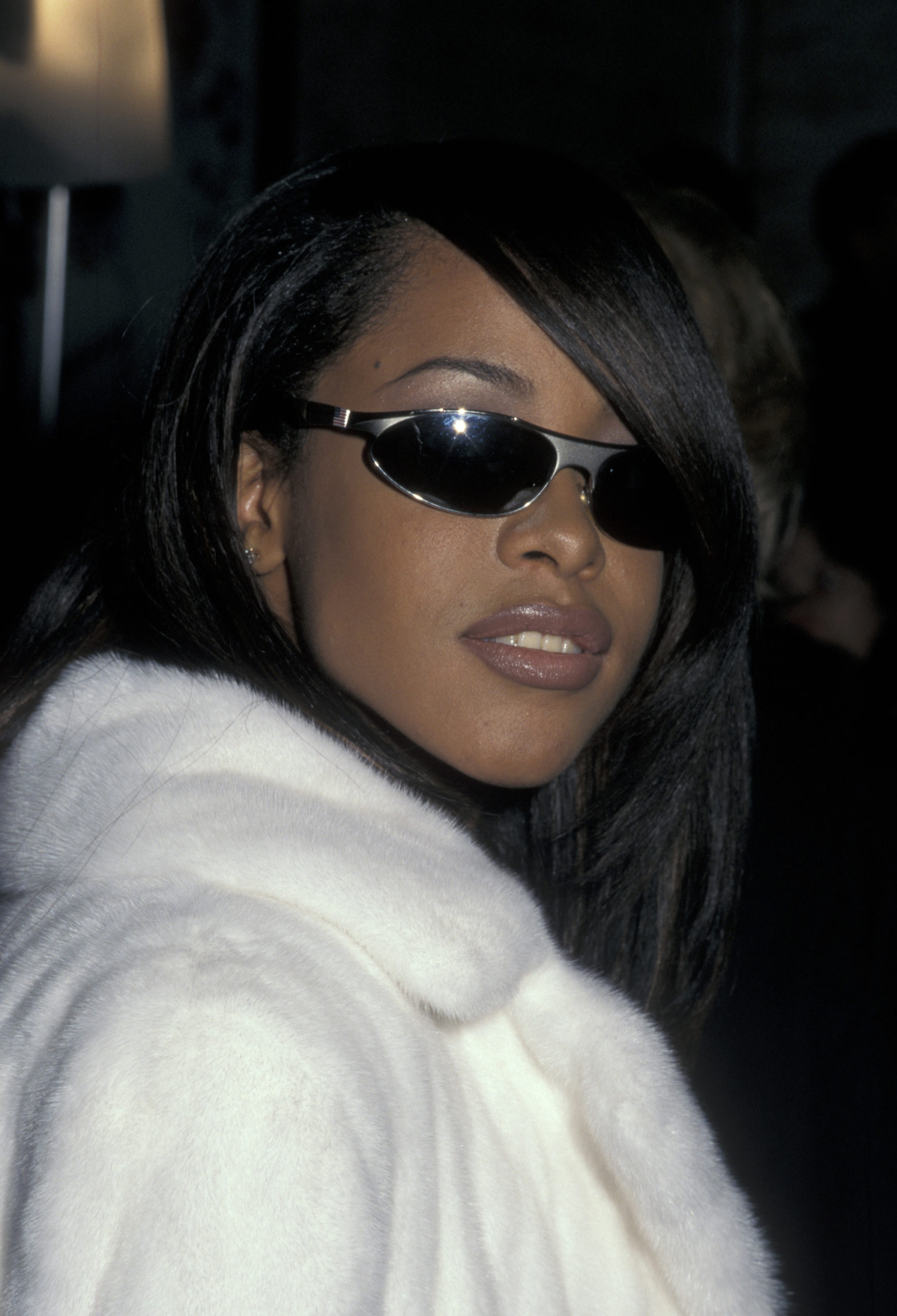 During a 2018 interview with Vogue, Aaliyah's brother, Rashad Haughton, spoke about the process of creating the line. "[My mother] actually has my sister's makeup, her lipsticks…still. We were able to grab them and show them to MAC," he said.
Christian Maldonado, who also tragically died in that plane crash, did Aaliyah's makeup for her final video in 2001, "Rock The Boat." His work inspired Grace Pae when she was crafting Normani's makeup for the "Motivation" video nearly 20 years later.
Aaliyah's beauty and her music have stood the test of time. Even though her time with us was cut short, her legacy as a beauty icon lives on. She was truly one in a million.